America is a nation with the ability to confront, withstand and recover from adversity, then adapt to new realities, grow and prosper.
We are storyteller-patriots on a mission to strengthen America's resilience against unprecedented environmental and national security threats through enhanced civic engagement, smart policies, bold investments and the American capacity for innovation. We harness the power of story to inspire cooperative action around building a resilient nation.
MENDING OUR CIVIC FABRIC, SHIFTING A PARADIGM
From the dinner table to the halls of Congress, civil dialogue, and civic engagement are strained.

A sense of shared American purpose seems more elusive than ever before.

Our work offers help for a divided nation.
THE SCIENCE OF STORYTELLING
MINORITY RULES: SCIENTISTS DISCOVER TIPPING POINT FOR THE SPREAD OF IDEAS
"The scientists, who are members of the Social Cognitive Networks Academic Research Center (SCNARC) at Rensselaer, used computational and analytical methods to discover the tipping point where a minority belief becomes the majority opinion. The finding has implications for the study and influence of societal interactions ranging from the spread of innovations to the movement of political ideals." RPI News, July 25, 2011
Social and cognitive research tells us that when just 10 percent of the population holds an unshakable belief, their belief will always be adopted by the majority of the society. We believe that stories wield the greatest power for shifting beliefs.
RE-FRAMING THE CONVERSATION & SHAPING THE STRATEGIC NARRATIVE

We facilitate constructive dialogue and action to help Americans find common cause with family, neighbors, fellow citizens and leaders across the political spectrum – required first steps for building resilient communities.

We distill complex, often divisive topics, into strategic narratives designed to transcend political ideologies and unite Americans around the core shared values that bind us as citizens.
FEAR BASED
COMMUNICATIONS
DON'T INSPIRE
ACTION.
OUR UNIQUE APPROACH TO CIVIC
DIALOGUE FOCUSES ON SOLUTIONS,
NOT PROBLEMS.
CONVENING QUALITATIVE AUDIENCES
The important work comes after the films are made. We engage high profile leaders from across government, industry and academia.
Senior Pentagon leaders, US House and Senate, White House and other Administration officials

Business leaders and trade association conferences

Citizen groups, NGOs, religious groups

Bipartisan groups of federal, state, city and county legislators and officials across the country

Multinational military training exercises, NATO HQ and foreign consulates

Military service academies and US Army War College

Academic institutions including MIT, Stanford Graduate School of Business

Junior high and high school

Domestic and international film festivals

Broadcast television
MEETING PEOPLE WHERE THEY ARE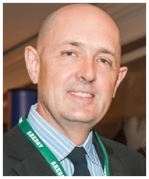 "My parents and I hadn't talked about politics in years in order to keep the peace among us. But now that we've watched your film, we at least agree that environmental challenges require us all to take action together."
— Eric Ringsby Denver, CO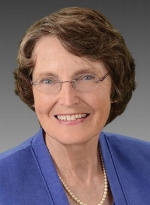 "Thank you for speaking and sharing your important work with the state legislature. I was amazed at how quickly my colleagues on the other side of the aisle acknowledged the importance of doing something about our energy security problems at the state level. The screening of the film was just what we needed to start making progress."
— Rep. Marge Shepardson, NH State Legislator
FILMS DESIGNED FOR HIGH LEVEL ACTION
Our film, The Burden, about the military's transition to clean energy, was used to mobilize support for policy victories including:
SB350: Increases California's renewable energy mix to 50 percent, doubles energy efficiency of existing buildings, and requires utilities to plan for a clean grid.
Solar ITC: Extends the 30% Federal Solar Investment Tax Credits for both residential and commercial projects, creates over 200,000 jobs in the solar industry, and spurs $130 billion in investments.
A WHOLE-OF-MEDIA STRATEGY
We understand the value of all means of communications, and how our films can be made more effective with complementary tools. As we develop as an organization we envision creating over time:
Study guides and curriculum materials


Citizen tool kits


Technology like smartphone apps to facilitate action


Educational workshops for city planners, business leaders, citizen groups, and others


Lectures and presentations, online speakers series, op-eds and other media exposure


Computer games to educate and attract fellow problem-solvers
A MODEL OF PROVEN SUCCESS
An example of the public service ARP provides is our August 7, 2017 screening of Tidewater near Portsmouth Naval Shipyard in New Hampshire. In collaboration with our partners at the Union of Concerned Scientists, we invited legislators from various states, conservative business leaders and a U.S. congressperson to discuss state and federal action on coastal resilience in the region. This is one of many events that illustrates our ability to use our films to bring together key decision makers with clear and precise calls to action.
Outcomes from this particular screening include:
• Panelists Sen. David Watters (NH) and Rep. Lydia Blume (ME) agreed to work together on interstate transportation infrastructure resilience
• U.S. Rep. Carol Shea-Porter, who introduced the film, is now actively pursuing another screening with her fellow members of the House Armed Services Committee
• Harold Turner, a conservative business leader in NH, is arranging screenings with four NH Chambers of Commerce and other business groups
• Prominent media coverage of the event in the New Hampshire Union Leader
• Three new requests for screening events made by audience members
• Four film licenses purchased
PORTSMOUTH: A CASE STUDY IN ORGANIZATIONAL EFFECTIVENESS
Our screenings foster interstate cooperation. The positive outcomes from just one screening in Portsmouth, NH are typical of many American Resilience Project events.
For example, our screening in Portsmouth, New Hampshire fostered interstate cooperation between city officials between Concord, New Hampshire and Augusta, Maine.
Additional coordination with regional chambers of commerce and business groups occurred. For example, Concord, New Hampshire coordinated with groups in Washington D.C.
Media coverage: The story for Tidewater is covered in the press, such as the New Hampshire Union Leader, Press Herald, and Seacoast Online
An Additional screening occurred with House Armed Services Committee in Washington D.C., hosted by Congresswoman Carol Shea-Porter.
CONNECTING IN THE RIGHT PLACE AT THE RIGHT TIME
Our 2017 film, Tidewater, about the military fighting to protect its most important bases from sea level rise, is currently being used by Mom's Clean Air Action, Chesapeake Climate Action Network, Sierra Club, Environmental Entrepreneurs, Environmental Defense Fund, Citizens Climate Lobby's Conservative Caucus and others, to accelerate action on coastal resilience.
We were invited to Capitol Hill for a screening with Senator Tim Kaine to amplify the introduction of his BUILD Resilience Act, and we joined with the Union of Concerned Scientists to help promote their reports on sea-level rise and national security.
Screening tours with elected officials and their staffs are ongoing in Washington and state capitals across the country.
OUR FILMS AS TOOLS FOR CHANGE
The Burden screened at the NASDAQ Stock Exchange for business leaders on Veterans Day. ARP executive director Roger Sorkin and ARP board member Kevin Johnson were invited to ring the opening bell and participate in a business roundtable, where they had a chance to make the business case for clean energy jobs for veterans.
WHAT MAKES THE AMERICAN RESILIENCE PROJECT DIFFERENT FROM OTHER FILM PRODUCTION COMPANIES
As a non-profit, American Resilience Project is driven by a mission and not entertainment industry needs.

American Resilience Project conducts extensive research on the front end to limit the need for expensive focus groups and additional edit rounds on the back end.

We target audiences in the right spheres of influence, creating attainable, localized calls to action.

We mobilize a broad and influential network of partners to share these stories with their own constituents around legislative and election cycles.

The budget for one film is approximately $150K, much lower than the average film with equally high production values.

As a nonprofit, we have a wider variety of funding options.

ARP can complete a film in six months from start to finish, much shorter than the average film timeline.

We have a highly-talented and multi-skilled team, who combine their creative and technical skills with a deep understanding of communications, public policy and politics.

As we develop as an organization we intend to hire a policy/legislative director and a dedicated communications director.
WHAT AMERICAN RESILIENCE PROJECT IS WORKING ON NOW
With the release of the first in a series beginning in 2018, Current Revolution tackles the challenging future of the electric grid, and how the utilities, auto, and cybersecurity industries have the power to transform and unite our energy, transportation and IT sectors. With a focus on national security and economic prosperity, the film makes the case for a thriving electric vehicle industry as an integral part of a smart, cybersecure grid.
OTHER TOPICS OF FILMS IN PRE-PRODUCTION
• Innovating new farming methods to capture carbon
• Preparing for the effects of earthquakes and overbuilding on sea level rise in the SF Bay area
• Preparing a resilient emergency medical infrastructure
• Preventing environmental damage from flooded coastal refineries along the Gulf coast
• What we can learn from Dutch engineering successes
HOW IS AMERICAN RESILIENCE PROJECT FUNDED?
• Film licensing to schools, organizations, companies
• Individual film viewing (streaming, DVD)
• Sales of supporting curricula and other materials
• Charitable gifts, grants and awards
• Individual donations through corporate sponsorships and Executive Producers
• Other in-kind gifts and pro-bono services
• Film awards
• Speaking engagements
• Consulting and workshops
AMERICAN RESILIENCE PROJECT BY THE NUMBERS
$21,000 licensing sales from The Burden and Tidewater

30+ colleges and universities sharing our films including MIT, Columbia, and Georgetown

250 individual and corporate donors have contributed over $83,000

2 successful crowdfunding campaigns on Kickstarter and Indiegogo

10,000+ international online audience
WHAT MAJOR ANNUAL COSTS ARE ASSOCIATED WITH OUR ORGANIZATION?
• Three employee salaries (total: $200,000)
• Production costs of one film ($150,000)
• Public engagement and outreach costs ($50,000) ANNUAL TOTAL: $400,000
American Resilience Project relies on the generosity of individuals, corporations, and foundations to support our operational and creative work.
We're proud of the highly influential and experienced team we've assembled to help us achieve our mission and guide us through strategic planning, networking, and fundraising efforts.
EXECUTIVE DIRECTOR Roger Sorkin
Roger is an award-winning producer, writer and director specializing in the nexus between environment, energy and national security.
ASSISTANT DIRECTOR Nate Birnbaum
Nate has worked as a development strategist and production assistant for The Story Group on their climate change series, and has also launched his own project, The Climate Studio.

DIGITAL STRATEGIST Nicole C. Scott
MEDIA PARTNERSHIPS Ilyse Veron
VIRGINIA CAMPAIGN MANAGER (volunteer)
Alden Cleanthes
PRODUCTION ASSISTANT Briggs Mroz
BOARD OF DIRECTORS:
Welton Chang PhD in Political Psychology, University of Pennsylvania, U.S. Army Veteran
Jonathan Gensler Revive Energy Services, Solar City, MBA from MIT, MPP from Harvard, U.S. Army veteran
Kevin Johnson Acciona Energy, Canadian Solar, CleanCapital, MBA from Cornell, U.S. Army veteran
Nicole Lederer Chairman and Co-Founder of Environmental Entrepreneurs, Board of Directors, NRDC
Hon. Dennis McGinn Retired Asst. Sec. of the Navy, Retired Vice Admiral, fmr. Pres. of ACORE
Rear Adm. Ann Phillips, USN (ret.) MBA at The College of William and Mary, Mason School of Business
Charlotte Vick Mission Blue, Earth Day Texas, Google Earth